Introduction
This section is for viewing the information of the registered customers. Contact details such as email ID and phone number are available to the staff for any correspondence. Additionally, individual staff can search their customers and view their date of registration, thus leading a pro-active customer service.
How to access on Fynd Platform
Platform Panel
Sales Channel (select application)
Customers
Main Screen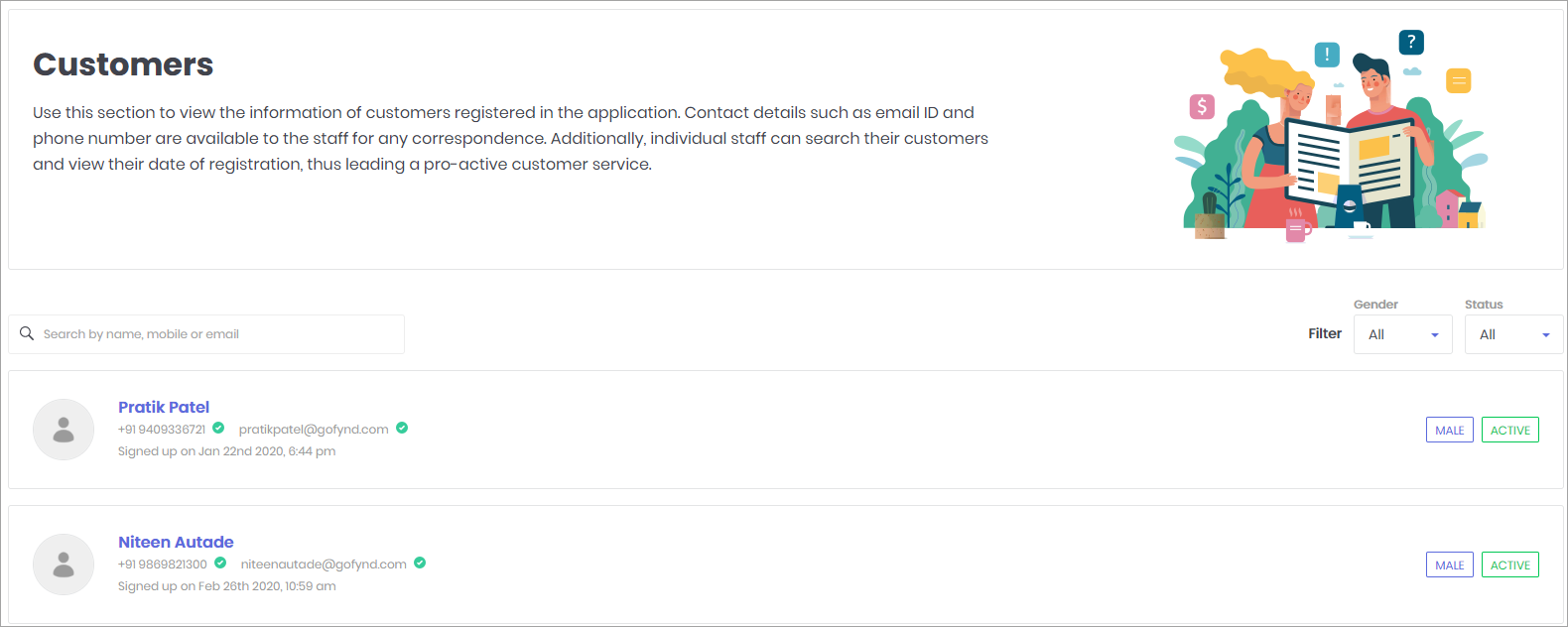 Figure 1: Customers - Main Screen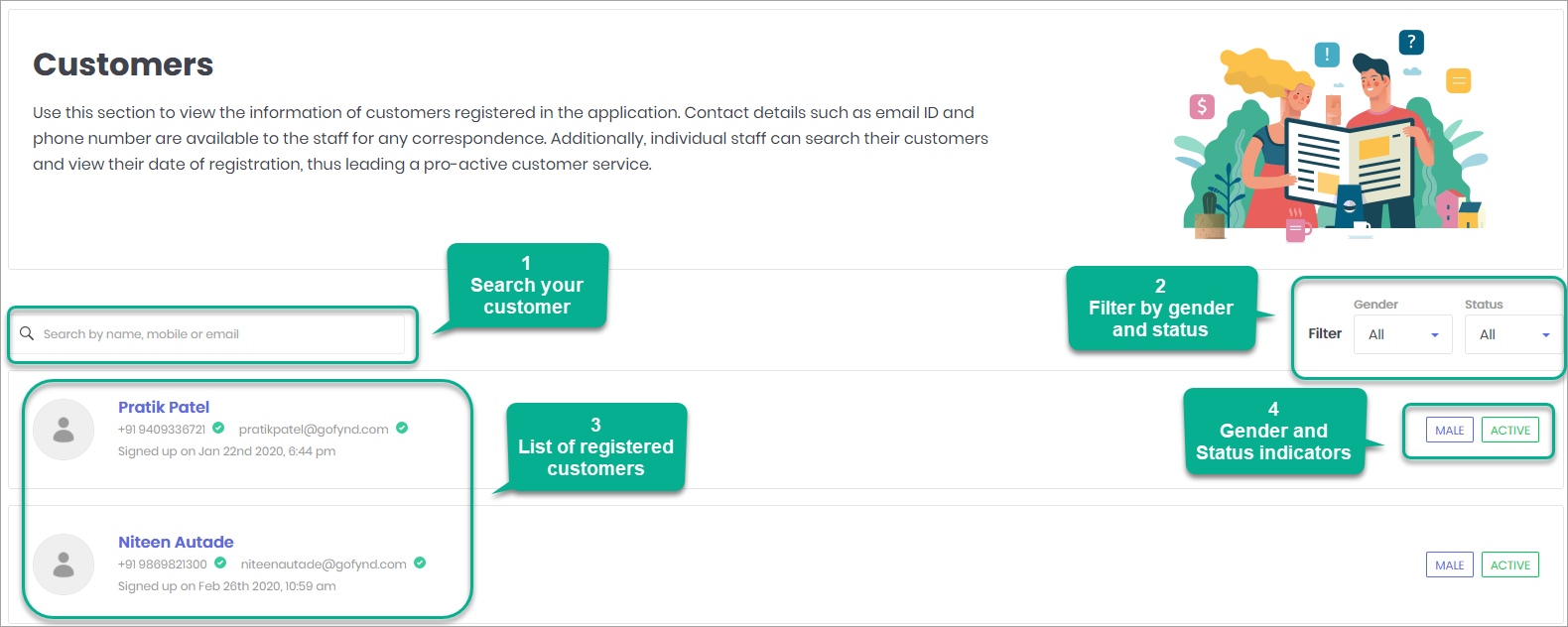 Figure 2: Customers - Main Screen Intro
In this document, you will learn more about the Customer Details.
---
Customer Details
You can view the list of registered customers, as shown in fig. 1. Click on any of them and view their details as shown below.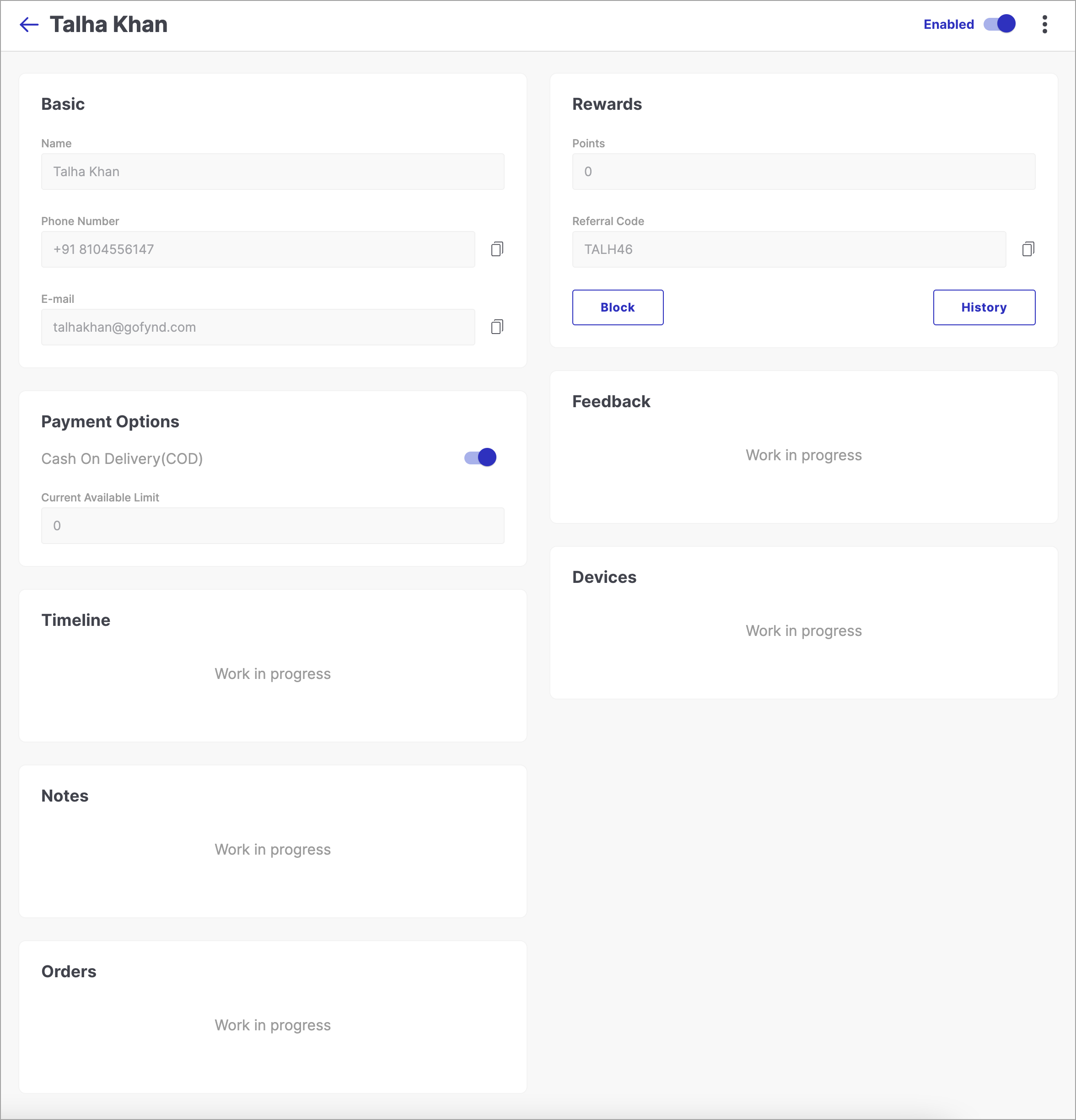 Figure 3: Customers Details
The entire customer information is segregated into 7 sections.
Basic - It contains primary information like name, number and email ID.
Rewards - It displays the reward points accumulated by the customer through referral and sign-in. Moreover, it shows a 'Points History' along with an option to block or unblock user in case of any malpractice.
Timeline - WIP
Feedback - Ratings and reviews provided by the customer for the product, order processing and delivery.
Notes - WIP
Devices - A list of all the devices through which the customer has logged in.
Orders - A list of all the past and current orders placed by the customer.